Indonesian Named Official Language of UNESCO General Conference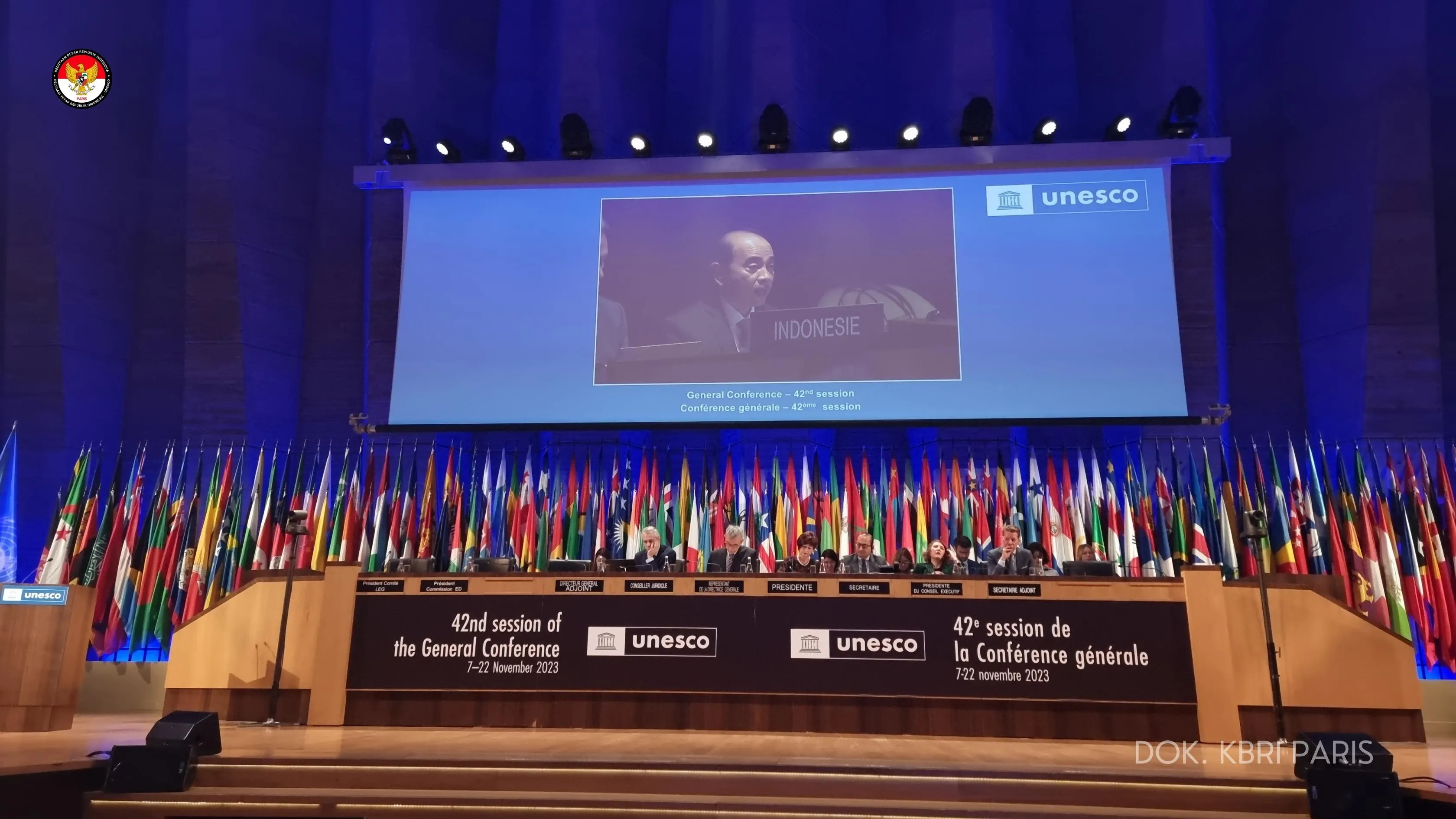 SEAToday.com - Paris, Indonesian was designated as the official language of the General Conference of the United Nations Educational, Scientific, and Cultural Organization (UNESCO) on Monday (11/20) at UNESCO Headquarters in Paris, France. The determination was marked by the adoption of Resolution 42 C/28 by consensus in the plenary session of the 42nd General Conference of UNESCO.
Indonesian becomes the 10th language recognized as the official language of the UNESCO General Conference, in addition to the six official languages of the UN (English, Arabic, Mandarin, French, Spanish, and Russian), as well as Hindi, Italian, and Portuguese.
The Ambassador of the Republic of Indonesia to France, Andorra, and Monaco, Mohamad Oemar, said in a statement in Jakarta that the Indonesian language has been a unifying force of the nation since the pre-independence period, especially through the Youth Pledge in 1928. With its role as a link between Indonesia's diverse ethnicities, Indonesian, which has more than 275 million speakers, has also traveled the world with the inclusion of Indonesian language curricula in 52 countries around the world, with at least 150,000 foreign speakers today.