Israel Attacks Indonesian Hospital in Gaza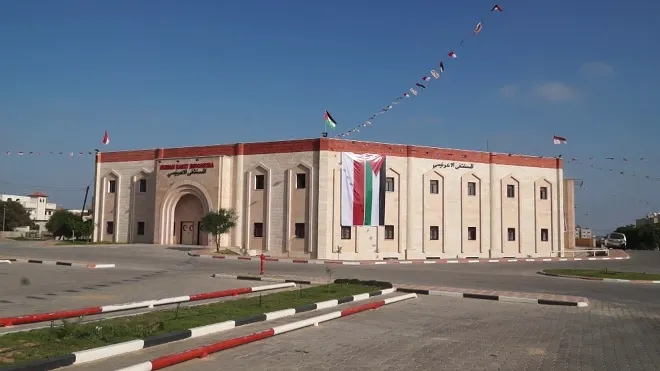 SEAToday.com, Gaza - The Indonesian hospital in Gaza was attacked by Israeli defense forces on Monday (11/20). Indonesian Foreign Minister Retno Marsudi strongly condemned the attack. Minister Retno also stated that the ministry lost contact with three Indonesian citizens who volunteered at the hospital.
"Indonesia strongly condemns the Israeli attack on the Indonesian hospital in Gaza that killed a number of civilians. The attack is a clear violation of international humanitarian law. All countries, especially those with close relations with Israel, must use all their influence and capabilities to urge Israel to stop its atrocities," said Minister Marsudi.
Israeli tanks have surrounded the Indonesian hospital in Gaza since Monday morning and shot at everyone who wanted to leave. The Palestinian Ministry of Health in Gaza reported that 12 people died as a result of this attack. Hours after the hospital was attacked, 200 patients were evacuated with the help of the Red Cross. The Indonesian hospital had previously stopped operating due to a lack of medical supplies, but is still being used as a shelter for around 6,000 people.
Meanwhile, Israel argued that the attack was an attempt to destroy Hamas. Israel previously alleged that Indonesian Hospital was used as one of Hamas' headquarters, but the statement was not accompanied by concrete evidence. Before the Indonesian hospital, Israeli forces had also attacked Gaza's main hospital, Al Shifa, under the same pretext.