28 Premature Newborns Evacuated to Egyptian Hospital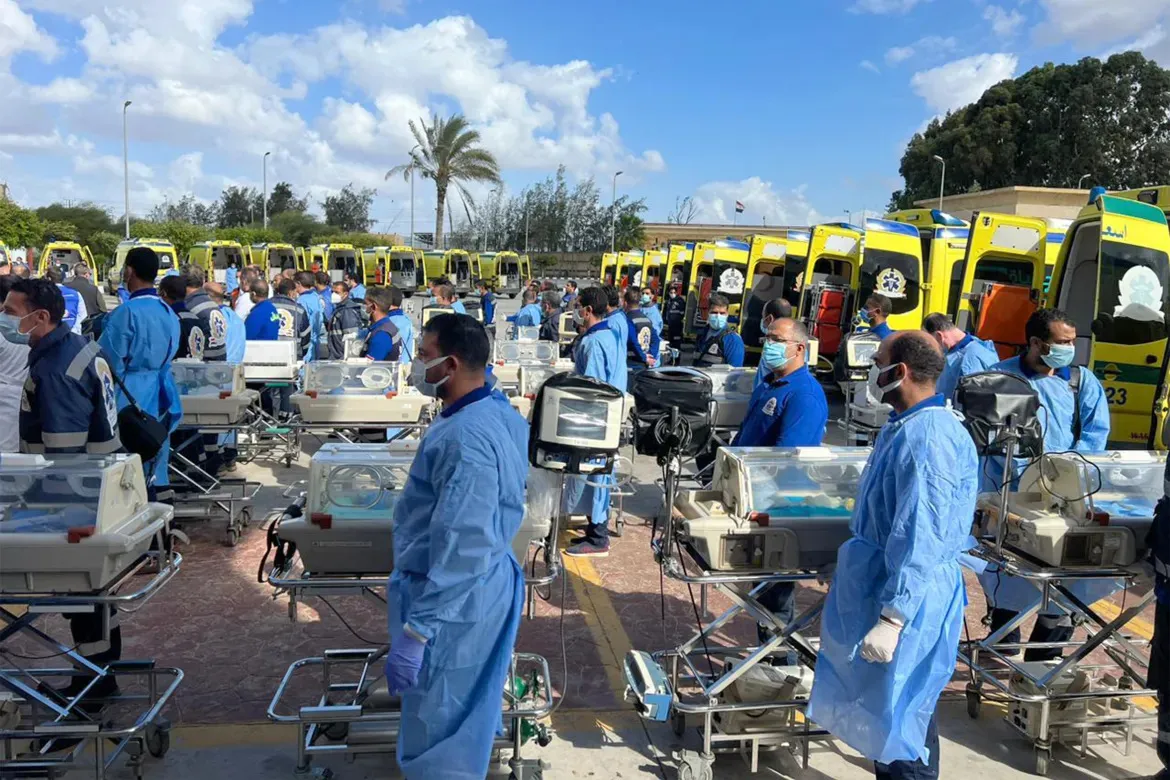 SEAToday.com, Gaza - A total of 28 out of 31 babies who were born prematurely were successfully evacuated from Emirates Hospital in Rafah to Egyptian Hospital, Monday (11/20). The statement was made by the Palestinian Red Crescent Society through social media X.
"The Palestine Red Crescent ambulance teams departed from in front of the Emirati Hospital in Rafah to transport 28 premature newborns to the Rafah Crossing, in preparation for their transfer to receive medical treatment in Egyptian hospital."
Three other newborns were not evacuated to Egypt because they were in good condition.
Previously evacuated to Emirate Hospital, the 31 premature babies had received treatment at Al-Shifa Hospital in Northern Gaza. However, the hospital stopped operating due to fuel shortage and Israeli attacks.