President Widodo Urges US Action on Gaza Violence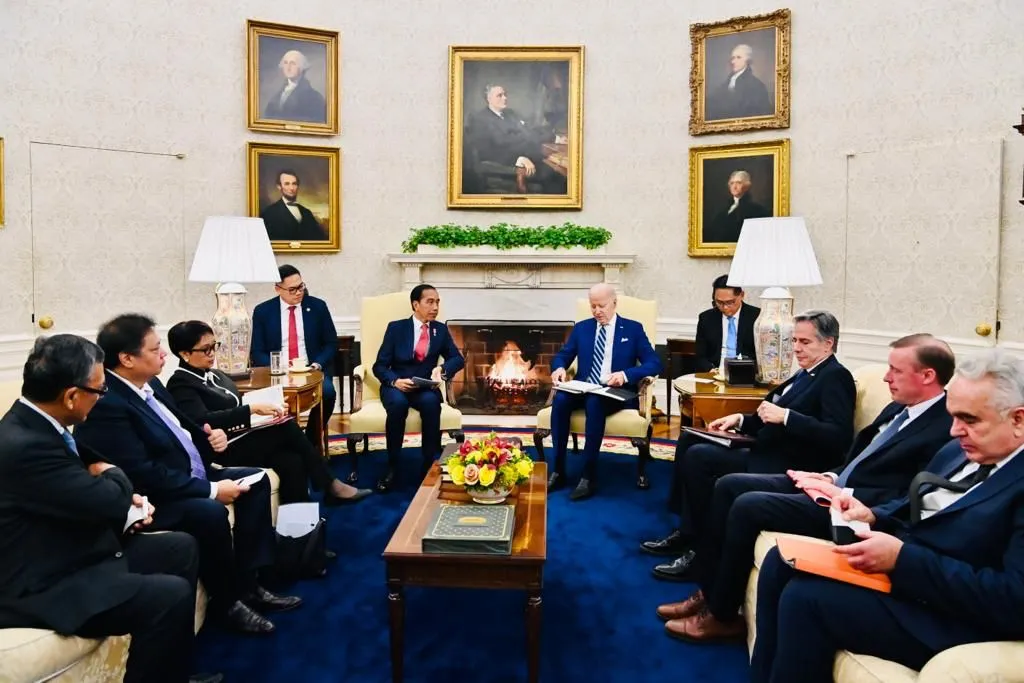 SEAToday.com, Washington DC - Indonesian President Joko Widodo met with the US President Joe Biden at the White House, Washington DC, on Monday (11/13).
In the meeting, President Jokowi expressed his hope that the partnership between the two countries can contribute to global peace. Therefore, on that occasion President Jokowi asked the US to do more to stop the violence in Gaza. He also said that the ceasefire must be implemented for the sake of humanity.
"So Indonesia appeals to the US to do more, to stop the atrocities in Gaza. Ceasefire is a must, for the sake of humanity," said President Widodo.
In addition, the two leaders also agreed to increase cooperation between the two countries into a comprehensive strategic partnership (CSP). President Biden said that this marks a new era of cooperation between the two countries in various fields, including climate crisis mitigation and clean energy transition.
President Biden also expressed his commitment to enhance ASEAN-US cooperation, and also his appreciation for Indonesia's leadership in ASEAN in 2023.