FIFA U 17 World Cup Indonesia 2023: Mexico Advances to Knockout Stage After Defeating New Zealand 4-0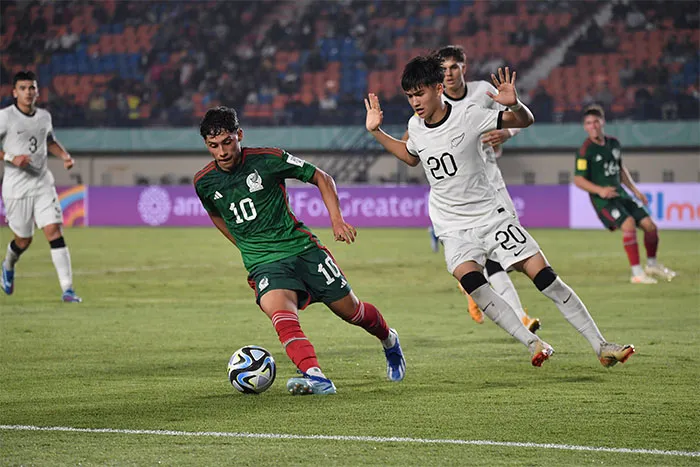 SEAToday.com, Bandung - Mexico have secured their place in the knockout stages of the FIFA U-17 World Cup Indonesia 2023 after a landslide victory over New Zealand. The match, which took place at the Si Jalak Harupat Stadium in Bandung on November 18 at 4 p.m. Western Indonesian Time, saw Mexico dominate the field and cruise to a 4-0 victory over New Zealand.
The match started with a delay due to poor weather conditions. However, once the match started, Mexico wasted no time in establishing their authority in the match. Fidel Barajas opened the scoring just before halftime with a powerful strike that New Zealand goalkeeper Matt Foord was unable to stop.
After the half-time break, Mexico further strengthened its dominance. Adrian Fernandez de Lara added a second goal calmly, just two minutes after the restart. The third goal came shortly after, as Stephano Carrillo capitalized on brilliant play from Brandon Lomeli to secure the lead for Mexico.
Carrillo then converted a penalty kick for his two goals and sealed Mexico's 4-0 win. With the win, Mexico moved ahead of Venezuela to claim second place in Group F on goal difference. They will face Mali in the knockout round in Surabaya on Tuesday.
On the other hand, New Zealand, who were unable to secure a single point in the group stage, will return home without advancing further in the tournament.