11 Killed in Train-Minibus Collision in Lumajang, East Java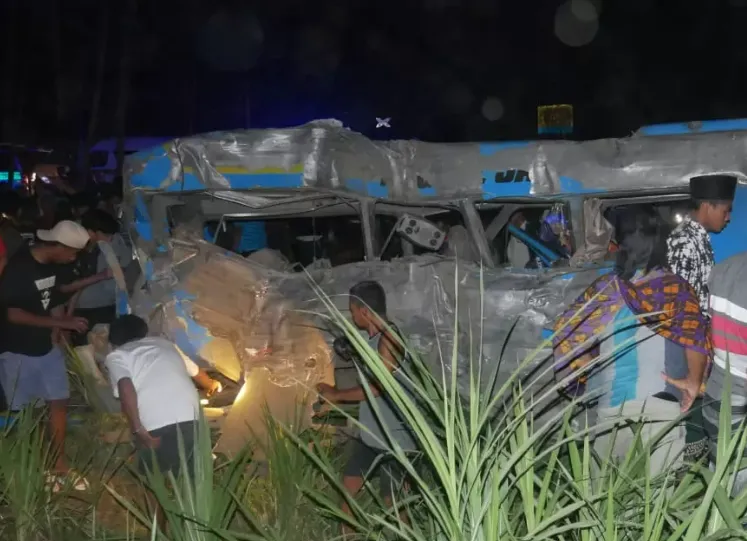 SEAToday.com, Lumajang-Collision between Isuzu Elf and the Probowangi train, occurred in Ranupakis Village, Lumajang Regency, East Java, Sunday night (19/11). As a result, 11 car passengers died.
The accident happened when Probowangi train connecting Ketapang Banyuwangi-Surabaya ran from east to west. At the same time, the car with registration number N-7646-T was traveling from south to north, crossing the railroad track without a gate.
The accident was inevitable. The car carrying dozens of passengers was hit by the Probowangi train which was traveling on its route. The machinist had actually sounded the locomotive's horn, but suddenly a car appeared from the side, and a collision was inevitable.
The vehicle wreckage has been successfully evacuated. Apart from the 11 victims who died, there were 4 other victims who suffered serious injuries.